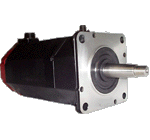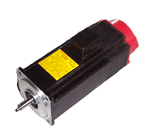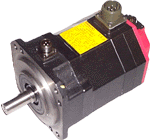 Canadian Robotics Ltd. rebuilds/test all FANUC Robot motor types. All motor are thoroughly cleaned and rebuilt with new components. All brakes are torque tested, windings are high voltage tested, shaft is checked for trueness and that the pulse coders are working properly. Motors are then tested for 24 consecutive hours.
Key Benefits
Pricing is fraction of new
Up to 1 year Warranty
Average 1 week turn around time
Spot Offering exchanges; your inoperative motors for our new or refurbished motors
Spot Large new and reconditioned motor Inventory
Capabilities
Canadian Robotics has 2 certified Millwrights on staff fully trained on rebuilding FANUC Motors. we have all the tooling and test equipment necessary to fully rebuild any FANUC Motor to OEM specifications.